In the fast-paced digital world of today, organizations are always looking for effective solutions to manage the data and apps they use. Azure Portal is a dynamic and powerful platform that has emerged as a solution for businesses to simplify their operations and produce extraordinary outcomes. Azure Portal is powered by Microsoft Azure. In this in-depth article, we will investigate Azure Portal in great detail, focusing on gaining an understanding of its features and the advantages it provides.
Table of Contents
What does the Azure Portal entail?
The Azure-Portal is a unified portal that is accessible over the web and provides a single point of entry to administer Azure services. It acts as a command and control center for administrators, developers, and IT professionals, giving them the ability to successfully establish, administer, and monitor Azure resources.
Key Characteristics of Microsoft's Azure Portal
Because it possesses such a comprehensive set of capabilities, Azure-Portal is an instrument that cannot be done without in commercial settings. The following are some of its most notable characteristics:
User-Friendly Interface: The Azure-Portal features an intuitive user interface that makes it simple for users to traverse the platform and obtain the resources they require without any difficulty.
Personalization: Users have the ability to personalize their dashboards so that they display the information that is most pertinent to them, which enables them to work more effectively.
Users are granted the ability to build, configure, and administer Azure resources through the use of the Azure-Portal. These resources include virtual machines, databases, and storage space.
Monitoring and notifications: It offers real-time monitoring and notifications, making it possible for users to react quickly to any problems or irregularities that may arise.
Role-Based Access Control (RBAC) is a security system that enables administrators to provide team members with the appropriate amount of access by delegating specified roles and permissions to those team members.
Because of the integration with the Azure Marketplace, users are able to simply obtain and deploy apps and services from the Azure Marketplace.
Advantages of Utilizing Microsoft's Azure Portal
Scalability: The Azure-Portal gives organizations the opportunity to scale their resources up or down depending on their needs, which helps them save money.
Management of Costs The Azure Portal provides enterprises with tools for cost analysis, which in turn assists these organizations in successfully managing their budgets.
Azure Portal places a high priority on data security, and as such, it provides users with sophisticated security measures and compliance certifications.
Integration: It interacts with other Azure services and third-party apps in a smooth manner, ensuring that it is compatible with the infrastructure that is already in place.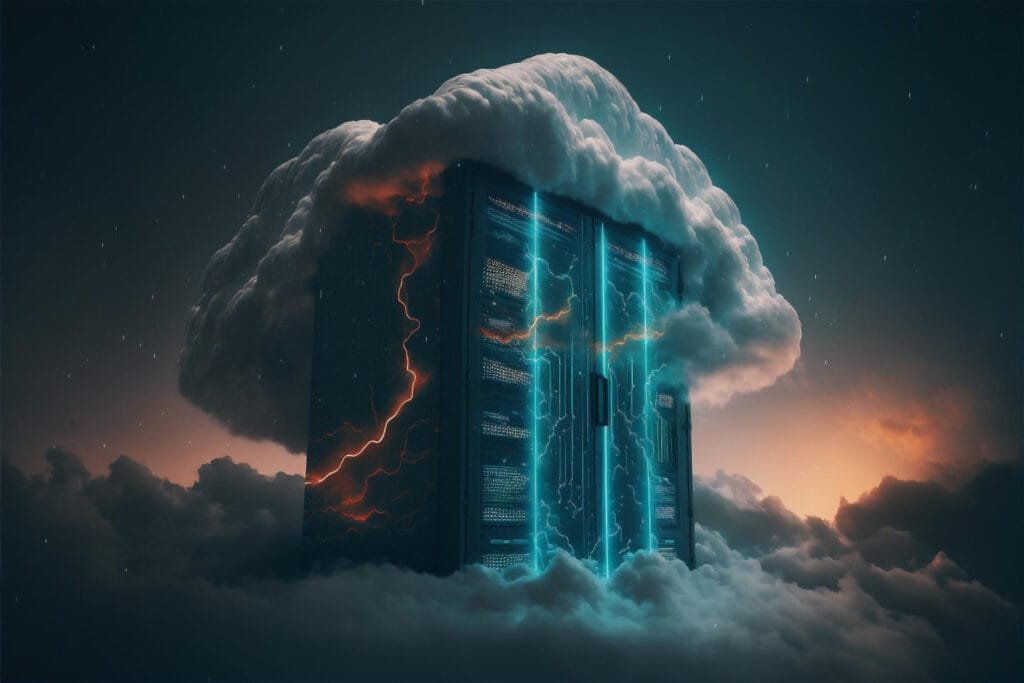 Reach Across the Globe: The Azure-Portal connects users to a worldwide network of data centers, which ensures both high availability and low latency.
Automation is a time-saving and error-reducing strategy that companies may implement to streamline mundane operations and procedures.
Beginning Your Experience with the Azure-Portal
After going over the capabilities and advantages of Azure-Portal, let's take a methodical approach to beginning our work with this potent tool by going through the following steps in order:
Creating an account for use with Azure
You will need an Azure account in order to use the Azure Portal. On the website for Azure, if you do not already have an account, you have the option of signing up for a free trial or a pay-as-you-go account.
Using the Microsoft Azure Portal
If you already have an Azure account, you can access Azure Portal by going to the website for Azure Portal and logging in there. The intuitive design of the interface makes for a pleasurable and trouble-free experience for first-time users.
Using the Different Elements of the Dashboard
After successfully login in, you will be brought to the dashboard for the Azure Portal. You have the ability to personalize this dashboard so that it displays the information and services that are most important to you.
Initiating and Managing the Acquisition of Resources
The Azure Portal gives you the ability to build and manage a wide variety of resources, including as virtual machines, databases, and many more. You may easily find and access the material you want by using the search box, which is located at the top of the page.
Observation and Warning Messages
Establish monitoring and notification systems to ensure that you are kept up to date on the status of your resources as well as their performance. The Azure Portal offers data and insights that are current at all times.
Affinity and Resource Groups
Create different resource groups to help you organize and manage your available resources more effectively. The administration of resources is made easier and more organized as a result of this.
The final word
In this day and age, Azure Portal is an indispensable piece of software for companies, thanks to the extensive collection of features and advantages it offers. It makes administration of resources easier, improves security, and streamlines operational procedures. Users are given the ability to get the most out of their cloud resources thanks to Azure Portal's provision of a single console.
No matter if you are an administrator, a developer, or a professional in the information technology field, Azure Portal is your key to unlocking the full potential of Microsoft Azure. Don't put it off any longer; get into the world of cloud computing and see the potential of Azure Portal for yourself by doing so as soon as possible.
In this tutorial, we will explore the fundamentals of Azure Portal, including its capabilities, advantages, and how to get started with it. Take advantage of this knowledge as your springboard into the world of cloud computing, with Azure Portal serving as your reliable friend. Make the most of this potent instrument, and you'll be amazed to see how far your company can go when you use it.
It would be a shame to pass up the chances that the Azure Portal provides. With Microsoft Azure, you can get your cloud computing experience off to a running start and unleash its full potential.
Concerning Azure Portal, Here Are Some Frequently Asked Questions (FAQs)
What is meant by the term "Azure Portal," and what services does it provide?
The Azure-Portal is a single control panel that can be accessed over the web and is supplied by Microsoft Azure. It acts as a central hub from which users may access and manage Azure's many services and resources. It is a useful tool for administrators and developers since Azure Portal provides capabilities such as resource management, customisation, monitoring, and role-based access control. These functionalities may be accessed through the portal.
What are the advantages of using Azure Portal for my company?
Scalability, cost control, comprehensive security features, integration capabilities, a worldwide network of data centers, and the ability to automate everyday processes are just some of the benefits that may be gained from utilizing Azure-Portal. It enables companies to adapt to their evolving requirements while effectively managing the cloud resources they utilize.
What are the first steps in using the Azure Portal?
In order to get started with Azure-Portal, you will first need to create an Azure account. This can be done on the Azure website, where you may sign up for a free trial or a pay-as-you-go account depending on your needs. After you have created an account, you will be able to log in to the Azure portal website in order to have access to the dashboard and begin controlling the resources at your disposal.
Is it possible to personalize the dashboard for my Azure Portal account?
The answer is yes; Azure Portal enables you to personalize your dashboard so that it displays the information and services that are most pertinent to you. This function helps you operate more effectively while still maintaining your sense of organization.
With the help of the Azure Portal, what kinds of resources am I able to build and manage?
The Azure-Portal gives you the ability to build and administer a wide variety of Azure resources, such as virtual machines, databases, storage, and a lot more besides. The inclusion of a search bar makes it simple to identify and gain access to the particular resource that is required.
In the Azure Portal, how can I check the overall health of my resources as well as their performance?
The Azure-Portal includes monitoring and alerting services that, when used together, give real-time data and insights into the state of your resources' health and performance. You have the ability to set up notifications so that you may remain informed and respond appropriately as necessary.
In the Azure Portal, what are resource groups, and why are they so important?
You can efficiently organize and manage your resources if you combine them together in resource groups. Resource groups provide you this ability. Because of this, resource management is made much easier, and general organization is improved, which makes it much simpler to deal with a significant number of resources.
Will the Azure Portal support all of the different users that I have in my organization?
Yes, the Azure-Portal is designed to accommodate a wide variety of users, including IT professionals, administrators, and developers. It enables role-based access control, or RBAC, so that particular roles and permissions may be assigned to team members. This ensures that each member has the appropriate amount of access.
Are there any fees that come along with utilizing the Azure Portal?
Even if there are fees involved with utilizing Azure services, it is not necessary to pay anything to use the Azure-Portal. Your use and the kind of subscription you have determines the amount that you will be charged for the Azure resources that you build and administer via the portal.
Can the Azure Portal be integrated with other services and applications?
The Azure-Portal does, in fact, facilitate the integration of third-party apps and works smoothly with the other Azure services. Because of this compatibility, it will be easy for you to connect Azure-Portal with the tools and infrastructure you already have, resulting in a more streamlined process.